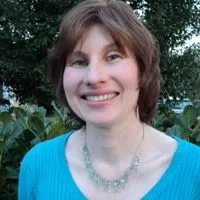 Kathleen Krol, MSS, LCSW, RPT-S

I am a Licensed Clinical Social Worker and Registered Play Therapist-Supervisor specializing in individual counseling and child and adolescent family therapy. I have eleven years post-graduate training in Contextual Family Therapy, Play Therapy, Sand Tray Therapy and Trauma Focused Therapy. I graduated from Bryn Mawr College with specialization in clinical treatment with individuals and families.
I completed my training and a three year clinical mentoring program in Child Centered Play-Family Therapy and Sand Tray Therapy at The Family and Play Therapy Center in Philadelphia. During the course of eleven years post-graduate work experience, I tracked the required 3,000 hours of direct client contact using play therapy and sand tray therapy to become a Registered Play Therapist-Supervisor. I am also a Certified Play-Family Therapist. I practice with children as young as three years of age, tweens and teens, and adults. My many years of work experience has enabled me to utilize treatment interventions with people of all ages. My Contextual Family Therapy training enables me to perceive each person both as an individual and within the context of the family system.

The direction that led me to my current private practice of several years began with work at a mental health partial hospital program and acute and chronic mental health and substance abuse inpatient treatment through Temple Hospital East/ Neuman Medical Center. I have extended experience working with children, adolescents and families in crisis and high risk through NorthEast Treatment Center and Consortium Mental Health Center. My role at these two agencies gave me the opportunity to work with families at all levels of mental, emotional and behavioral needs in varied settings such as schools in West and North Philadelphia, in the community mental health clinic in the office and as a Lead Clinician in a Family Based Services program in the home. I also had additional training in Functional Family Therapy where I worked with high risk deliquent teen girls and their families for an intensive in-home treatment program.
In my over twenty years of being employed in the Human Services Field, I still continue to find my work with individuals and families to be both challenging and rewarding. Since every individual and every family member who comes to my office brings their own unique personal qualities, needs and desires for their life, I strive to offer a highly personalized approach tailored to each client. As a life long-learner, I strive to always be open to new treatment approaches and interventions. I truely do feel priviledged to connect with each new client and to be able to assist in facilitating self-growth and the healing process.
Education
Bryn Mawr College Graduate School, Master of Social Service
Temple University, Bachelor of Science

License and Certifications
Licensed Clinical Social Worker in the State of Pennsylvania
Registered Play Therapist-Supervisor
Certified Play-Family Therapist
Additional Training

Basic Training in Eye Movement Desensitization Reprocessing (EMDR), Advanced Training in EMDR with Children and Adolescents
Trauma Art Narrative Therapy
Trauma Focused Treatment and Interventions