Welcome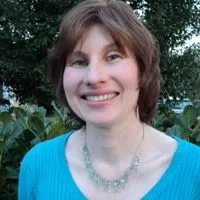 Today you are taking the first step to improved emotional health and well-being for yourself, your child, teen or loved one. Therapy might be a new process for some, therefore you may not be sure how it can benefit you and question what to expect from it. You may find it helpful to read my "Common Questions" section for more information. If you are seeking an innovative approach to an old issue, browse this website to see what type of services I offer and whether a particular approach might be a good fit. I offer a range of treatment approaches that may benefit short-term or long-term treatment needs.
Through the lens of a Contextual Family Therapy Model, I view the client and issue in the context of the family system. My approach to treatment is non-judgemental and strives to bring the quality of fairness and impartiality in listening to each individual and facilitating each person's sharing of their side of the story.My passion and belief is individuals and families possess their own innate ability to heal when underlying causes are identified and inner resources are strengthened. I value the uniqueness which each individual and family brings to therapy. I am present with you as a therapist in listening to your needs so together we can develop an individualized treatment approach that works for you and enhances your personal or family strengths.
I look forward to working with you to achieve your goals, whether you're seeking to gain personal insight, cope more effectively with a difficult individual or family issue, learn ways to adapt to transitions, develop more effective parenting skills, or better understand and assist your child or teen through a challenging situation.Thank you for taking the time to learn more about Kathleen Krol Counseling.
I invite you to explore this website and feel free to call 215-289-3101 or email me at [email protected] with further questions or for a free 30 minute consultation.